CHARLOTTE LIFECYCLE // COMMUNITY OUTREACH
Charlotte Lifecycle is a hypothetical community-based non-profit organization dedicated to strengthening the city's reputation for having a diverse range of activities and uniting its citizens through cycling opportunities. Committed to health and wellness, Charlotte Lifecycle strives to support and create a powerful voice for cycling and its benefits.
A detailed case study of the design process and implementation of the brand campaign can be accessed *here*.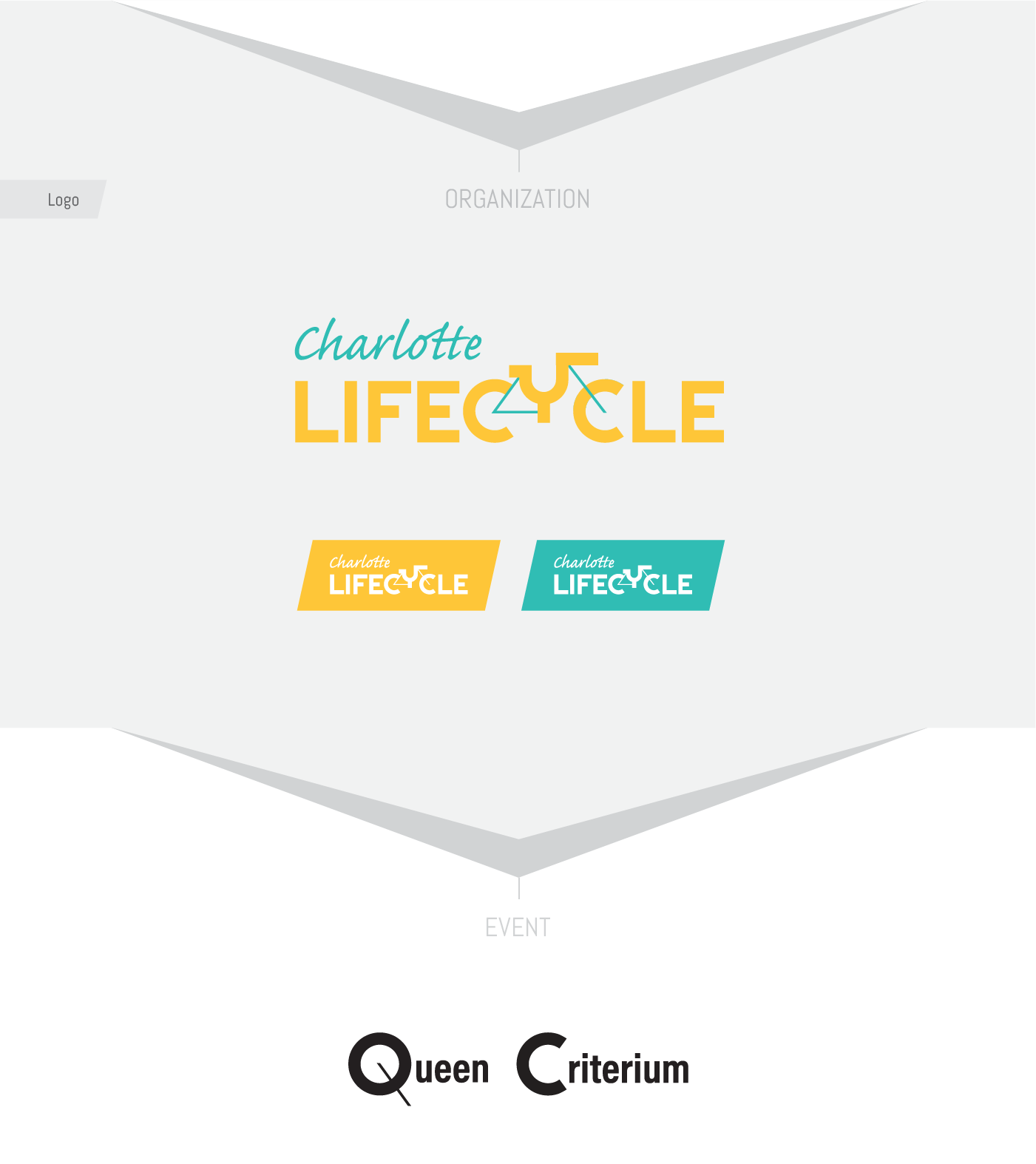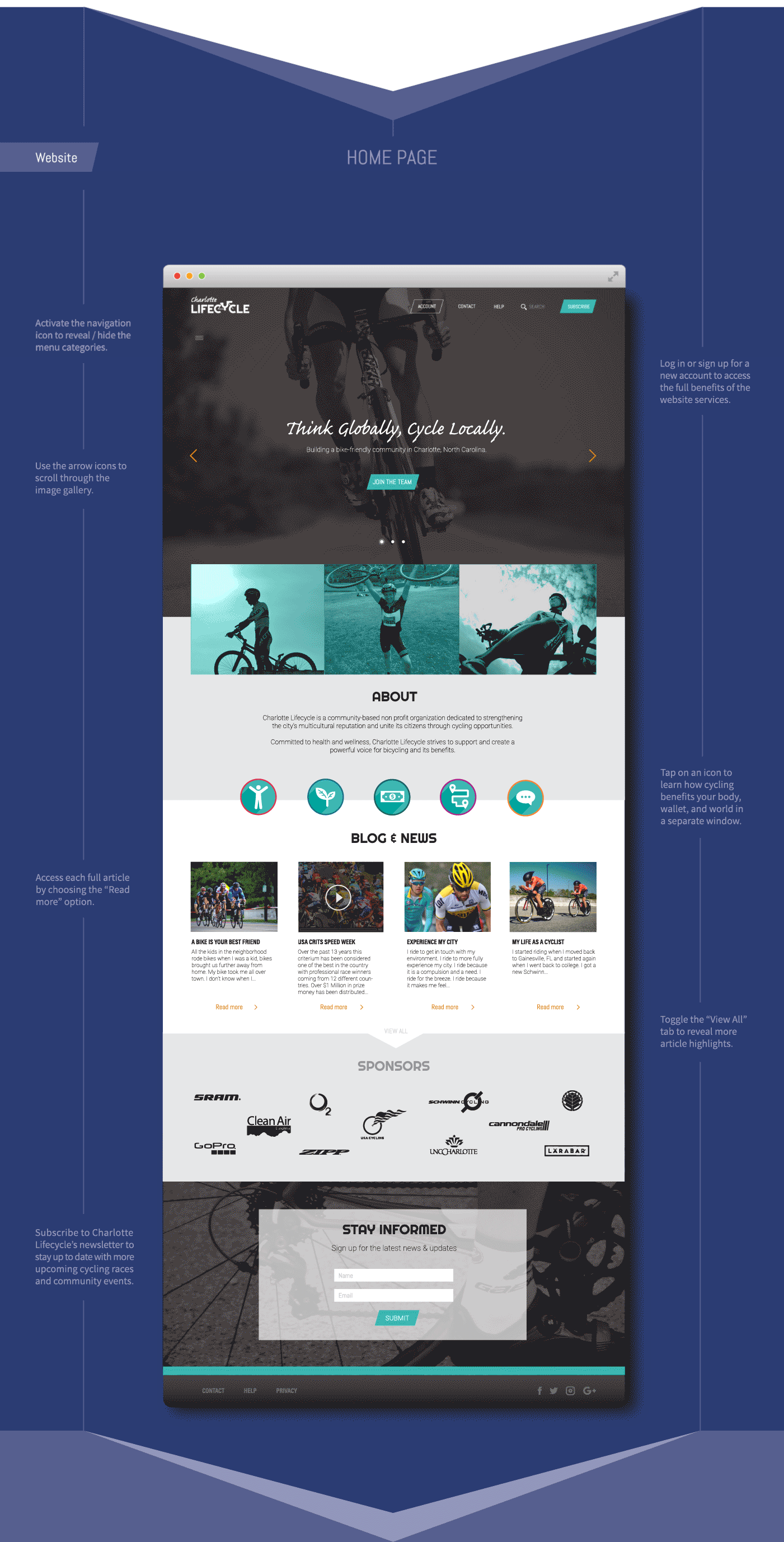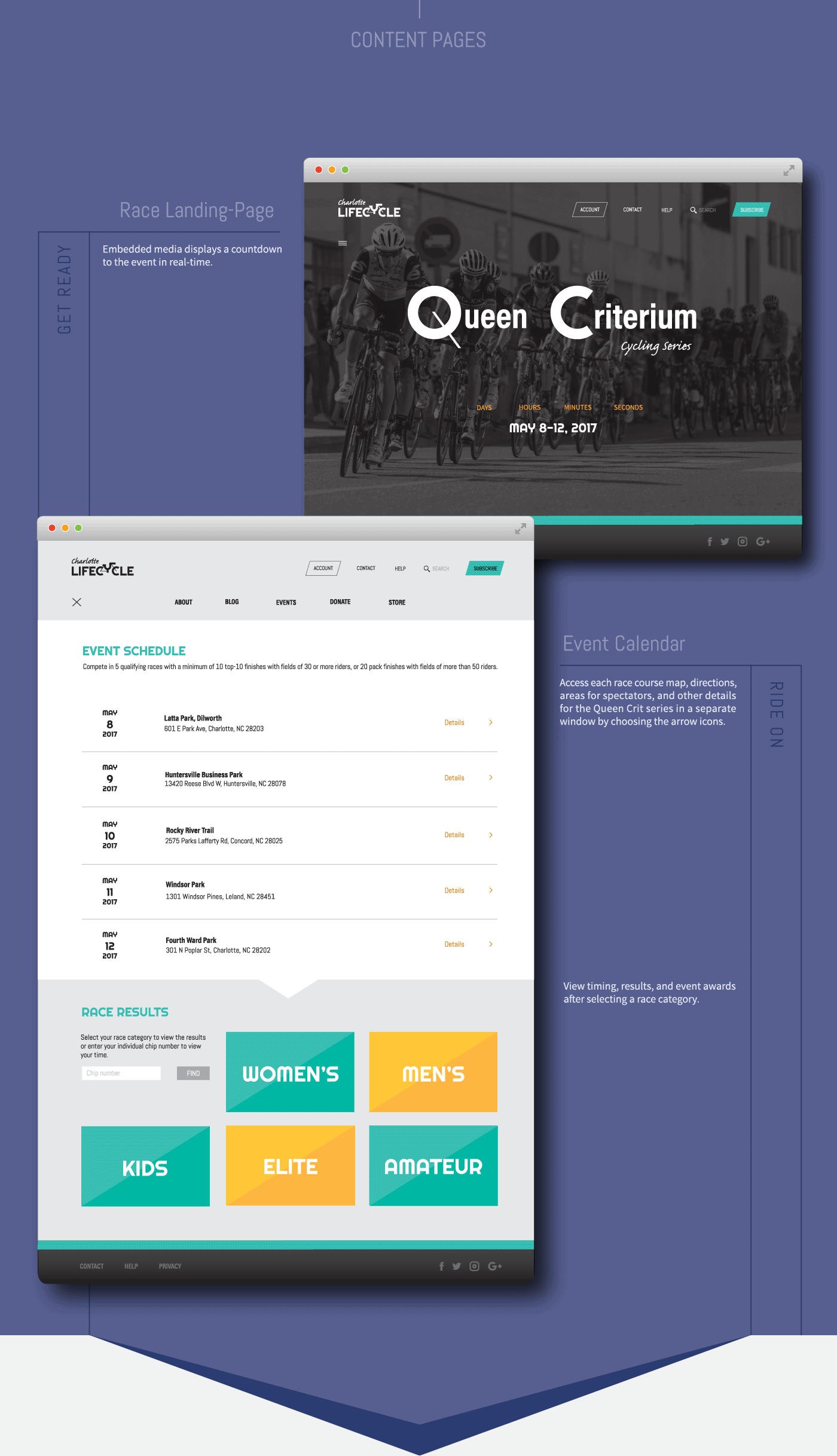 An article of the exhibition has been published by Caleb Roenigk.