NEON DESERT

// WEBSITE DESIGN + REBRAND
The Neon Desert Music Festival in downtown El Paso, Texas is a bangin' party that showcases local emerging musical acts alongside nationally touring headliners. The original website appears stagnant for the target audience, and the muted color scheme contradicts the event's title as well as the goal to attract and entertain. All elements are centered throughout each page, and majority of the content is displayed in an oblique, marker felt-like font, which seems inappropriate for the event.
To combat these design issues, the content has been re-presented with clear formatting along with vibrant colors. A relevant logomark symbol, which is absent in the current brand identity, complements the new logotype and is a play on the event title.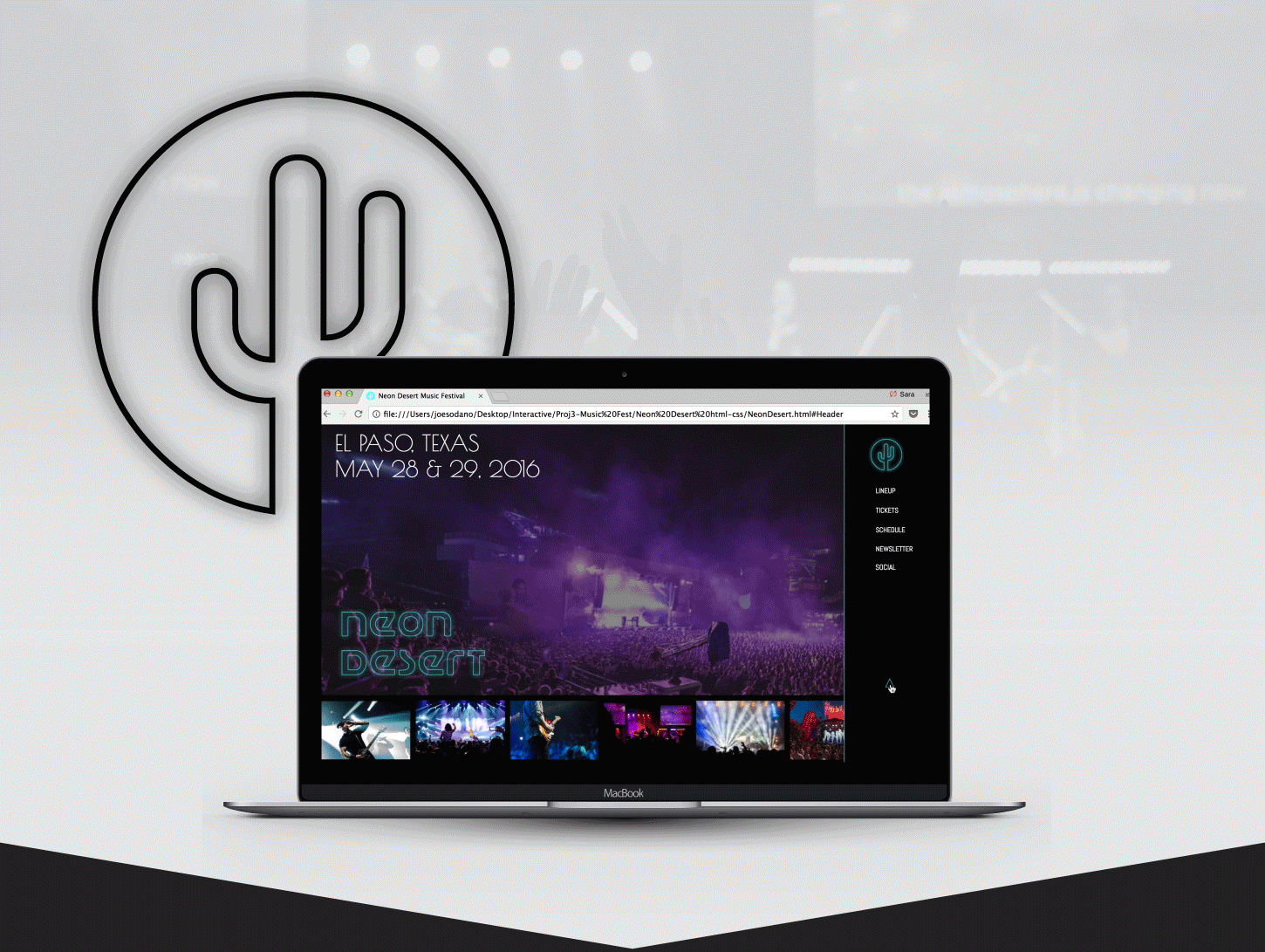 Completed at the University of North Carolina at Charlotte and is not affiliated with Neon Desert Music Festival.