Ballantyne Jewelers  |  Rebrand
Logo and brand redesign for Ballantyne Jewelers in Charlotte. The main design issue involved modernizing the outdated look and feel to better represent the quality of the company's service and products. The complete collateral package includes designs for letterhead, business card, gift certificate, thank-you card, envelope, email signature, folder system, and packaging as well as interior and exterior signage.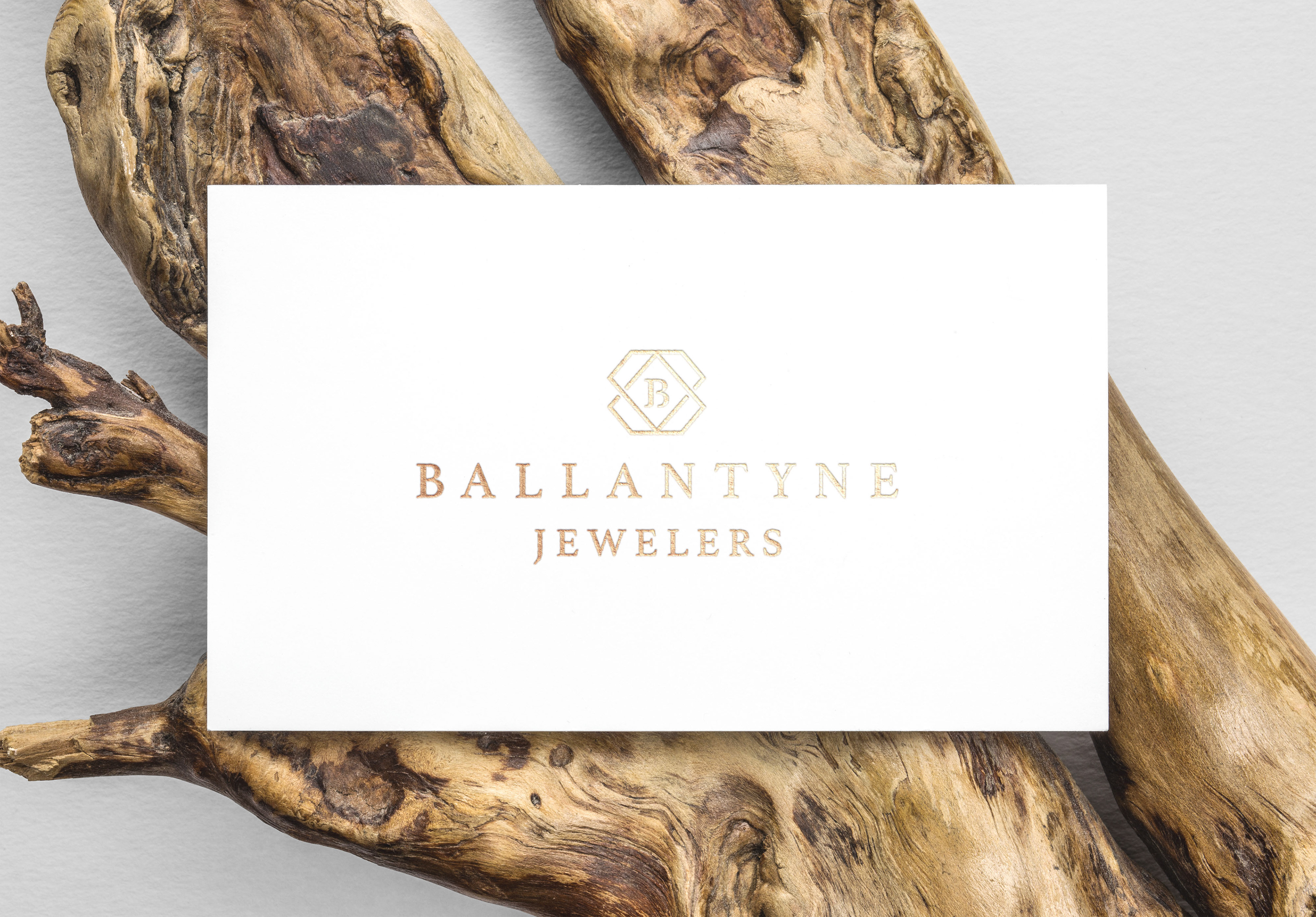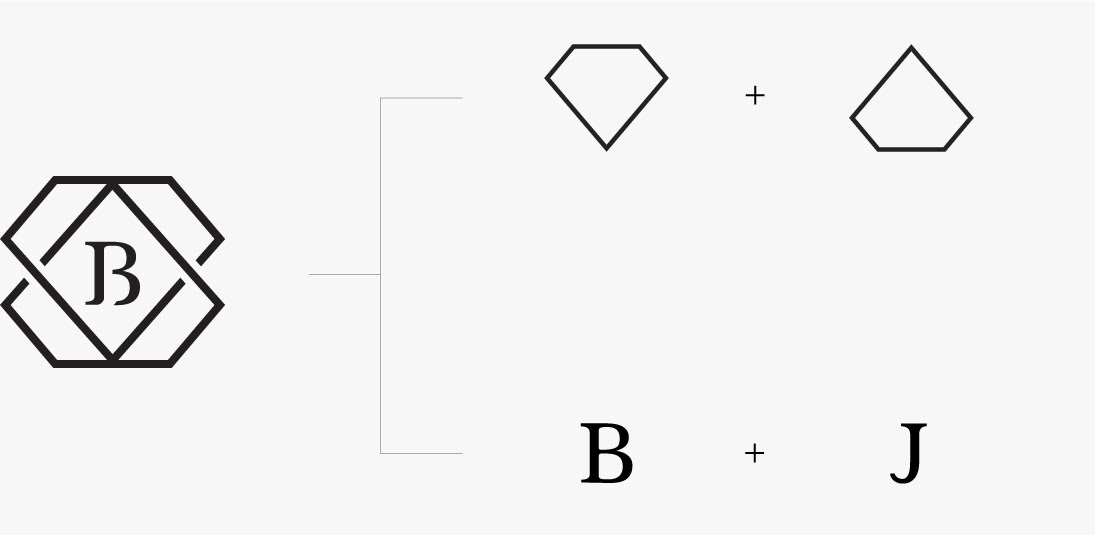 The logomark was created using two identical diamond shapes, one reflecting and overlapping the other. Their interlocking outlines convey the company's reliability and trustworthiness, while their sharp edges and geometric structure represent the clean-cut precision and durability of its products. The glyph centered within the structure is a modified capital "B", with a slice along the lower bowl to form the appearance of a capital "J" joined at the stem.