​​​​​​​
Here are a few highlights from my collection of typography–focused designs. 
My portfolio is continuously expanding as I practice techniques. I chose Instagram as the main platform to document my work, where I include detailed captions as well as occasional process-work. My page can be found under the identity @jvstmytype, or by accessing *
this link
*.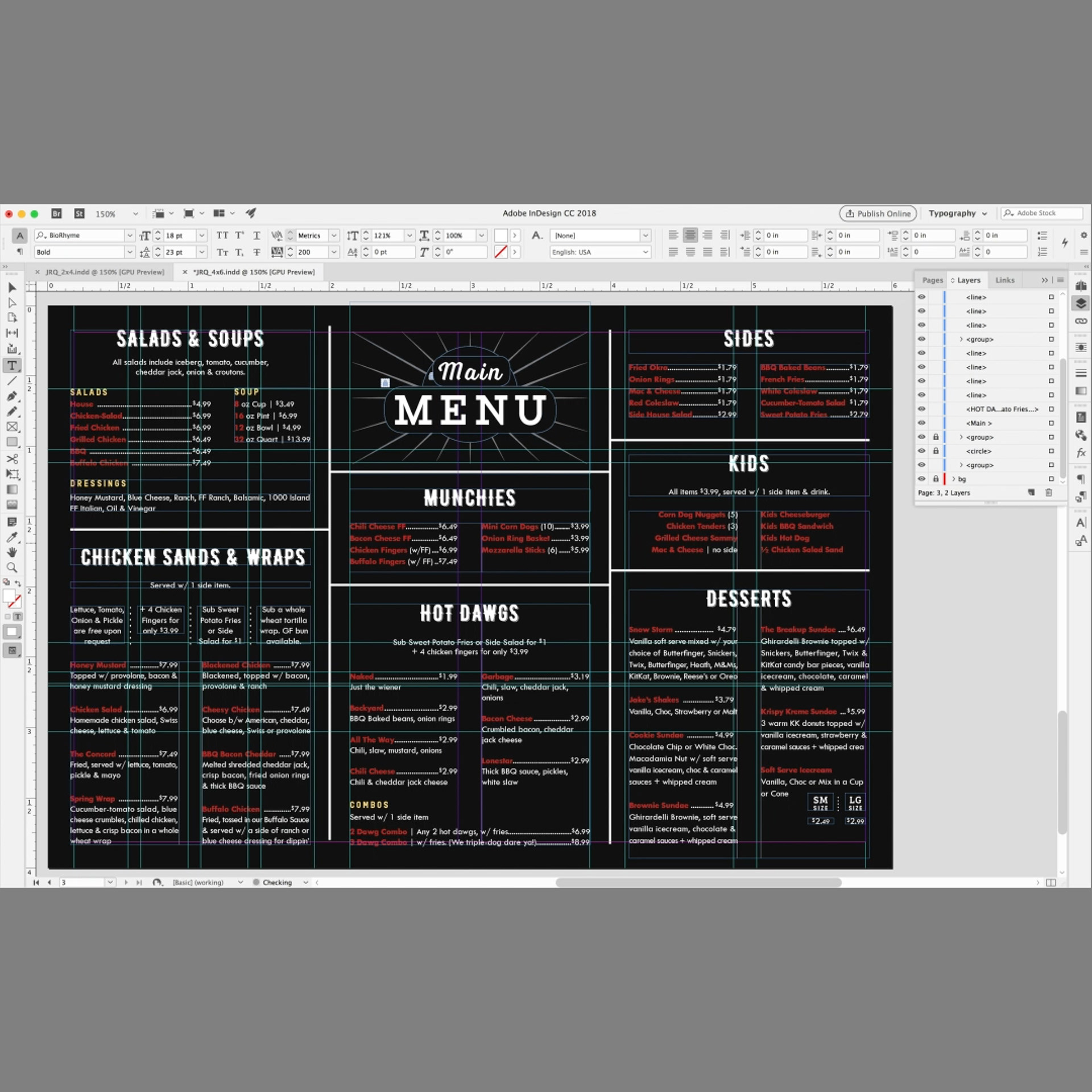 Commission for Johnny Roger's BBQ, a restaurant located in Concord, NC. I was tasked with the design and execution for one 4' x 6' panel (above) and two 2' x 4' panels.